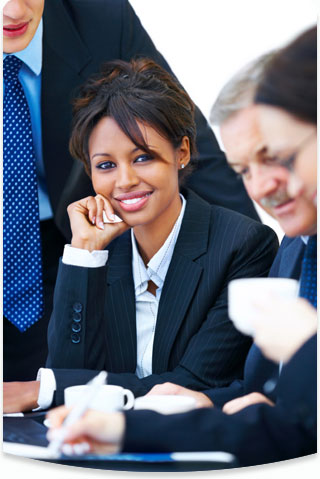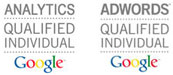 Google AdWords Management Featuring Web Analytics Consulting
Engage with consumers that are in the buying cycle. Track your success. Optimize your web presence.
Services
To compete in today's online market, it's best to have the most exposure possible for your business. Being in paid search engine listings is valuable because it generates more targeted and relevant traffic. For this reason, businesses greatly benefit from a strong pay-per-click strategy. As Google states, benefits include:
Marketing Reach. Google AdWords helps you reach consumers in a relevant, accountable way. Reach the audiences that matter most to your business. More than 170 million people use the internet in the United States. Google's network reaches 80% of these potential customers. You can target potential customers by neighborhood, city, state, or country.
Relevance. Connect with consumers when it's relevant. Google AdWords equals relevant real-time distribution on a massive scale, 24 hours a day, seven days a week. Ads are shown to potential customers when they're actively searching for what businesses like yours have to offer.
Flexibility. Google AdWords offers flexibility and control making it an especially effective marketing tool to help advertisers (1) generate leads, (2) generate sales/conversions and (3) create brand awareness.
The value in hiring professionals. We have experience and proficiency in creating AdWords campaigns for businesses, so we can save you time and resources by managing your campaigns for you.
Ideal For
This package is perfect for any business that is looking to get immediate visibility on the web. With the Google Network advertisers can reach a vast and highly-targeted audience in a cost effective manner.
Deliverables
We develop a keyword strategy, build out campaigns based on your services and/or product offerings, write captivating ad copy, and manage your keyword bids. Our pay-per-click campaigns are not limited to search engines, but also incorporate the full Google Network inventory, including local business listings, automatic and manual placement ads, and display ads. Extensive web analytics reports explaining these and other traffic sources' results will be provided on a monthly basis to enable you to continually optimize and increase ROI. We will have an in-depth consultation with you describing the findings, reviewing the overall objectives, and suggesting specific optimization steps for going forward.