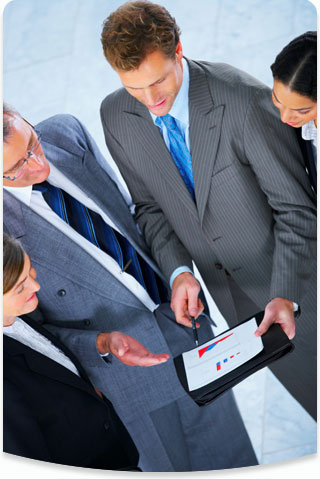 Frequently Asked Questions
Why aren't my ads showing in Google AdWords?
There are a number of factors contributing to ads not showing when you search for them. Here are the most likely reasons:
The number one reason your ad is not showing is probably due to budget restraints – your daily budget may have been met for the day, or, if you have selected to have your daily budget divided up so that your ads show at points throughout the day, you may be searching at a time that your ad is not eligible (Google determines what times to show your ads during the day to enable your budget to last from morning to night).
Geographic constraints may also affect your search. Most advertisers select a specific geographic region for their AdWords ads to show in. If you are outside of this region when you perform your search your ads will not show.
Your payment method has failed. If you do not choose to have a back-up method of payment listed on your Google AdWords account, and your primary method of payment fails your ads will stop running.
Ad scheduling in AdWords, which allows you to pick time frames during the day or days during the week to show your ads, may also prevent your ad from showing when you search. If you search during off hours or on off days your ad is not eligible due to your account's preferences and it will not show.
If you have elected to use the position preference tool in Google AdWords this may also prevent your ad from showing if that position is not available for a certain search. Ad position is determined by your ad's quality score and your bid on a particular keyword. If your quality score and bid is beat out by a competitor for your preferred spot your ad will not show.
Negative keywords may also prevent your ads from showing. When used correctly negative keywords prevent you from paying for traffic that is not relevant to your services or products. For example, if you own a replacement window company that only replaces windows in homes you may advertise on the keyword 'replacement window' but you may want to prevent clicks from people that are searching to have a car windshield replaced as you do not replace car windows. In this case you would add the negative keyword 'windshield' or 'car' to your Google AdWords keyword list to prevent clicks from visitors looking to have their car serviced. The purpose of negative keywords is to prevent your ads from showing when they are part of the search terms, so keep this in mind.
New ads need to be approved by Google before they show. The approval process is usually very quick, but it can take up to a full day. If you write a new ad keep the approval process in mind.
Please note that we do not recommend that you search for your own AdWords ads This has an ill effect on your ad's quality score if you do not click on your ad, and will cost you money if you do click on your advertisement. If you do have questions about whether or not your ads are showing Google Analytics is a great tool to gather the answer from.
How do I pay for my Google AdWords search ads?
The first step in the payment process is to determine your AdWords budget. We recommend that you establish a monthly budget that we will then divide and mange throughout the month.
The next step is to set up a payment method in your AdWords account. We recommend the post-payment method which bills directly on your company's credit card. With this method you have the option of listing a backup credit card as well – adding this back up information is a great way to guarantee that your ads will not be interrupted from showing due to any payment problems such as credit cards expiring, etc. Depending on your company's location you may also be able to set up post-payment that automatically debits your company bank account. Google also offers a pre-payment method which allows you to make a payment to your account and advertise until that payment has been depleted. Please note that you cannot switch between the post-pay and pre-pay options within your Google AdWords account. You will have to close your existing account and open a new one if you want to change between the post-pay and pre-pay methods.
When you first set your AdWords account up Google will charge your card in the following intervals: $50, $200, $350, $500. Once you reach the $500 interval Google will continue to bill you in $500 amounts. The only exception to this rule is that Google will bill you for any balance on your account, even if it is less than $500, if they have not billed you within the past 30 days.
A great benefit of Google AdWords search advertising is that you only pay for your AdWords ads when your ad is clicked on. If your ad is shown and does not receive a click you don't pay. If you choose to run ads in the Google content network you not only have the pay-per-click advertising option, but you also have the option of paying a set amount of money for 1000 impressions. This is called CPM advertising.
Lynx Consulting does not mark-up the Google AdWords cost to your business. We are simply paid to manage to AdWords spend. All of your payments for AdWords advertising are made directly to Google.
What if my competitors click on my ad until my budget is depleted?
Google has systems in place to protect your AdWords account from invalid clicks. They have real-time filters that look for and combat invalid clicks on your account. They also have a special unit called the 'Ad Traffic Quality Team' that is constantly working to protect your account from fraudulent clicks. If any invalid clicks are detected on your account you will be credited the cost incurred directly into your account budget.
What if I want to stop my ads from running?
One of the greatest benefits to advertising on Google is the flexibility. If you decide to stop your ads from running simply communicate this to your Lynx Consulting account manager and they will instantly pause your campaign's ads which will prevent them from showing until you are ready to re-start them.
You also have the option to stop some ads while continuing to run others. This enables you to advertise certain products or services in correlation to the season, your work load, or special offers at your company.
What if I want to add or delete a keyword from my account?
Once again, one of the greatest benefits of advertising on Google is the flexibility. If you decide that you no longer want to promote a certain product, group of products, or advertisement on AdWords simply communicate the changes to your Lynx Consulting account manager and they can make them instantly. Keywords can be added or paused at any time. Ads can also be paused or re-written at your request. New ads do have to be approved by Google, and although this process is usually very quick it can take up to twenty four to be approved.
What is the Google content network?
The Google content network is a group of more than one hundred thousand websites that display Google AdWords ads. This network reaches more than 80% of internet users and is compiled of such sites as: AOl.com, NYTimes.com, FoodNetwork.com, MLB.com, LinkedIn.com and YouTube.com.
When advertising on the Google Content network you have two ad placement options. The first option is called automatic placement or contextual targeting. With automatic placement you choose to let Google match your keywords to specific website content and place your ads on the matching sites accordingly. The second option is called the manual placement method, or placement targeting, which allows you to choose the sites that you would like your ads to appear on. With both methods you may also make use of Google's site exclusion tool which allows you to choose sites that you do not want your ads to show on.
The Google content network also allows you to choose from three different advertisement types. The first is the traditional text ad. The second option is a display or image ad. The third option is to show a video ad.
Why should I advertise on Google over the other search engines?
Google is the most widely used search engine in the world. More than 80% of internet users are reached by the Google content network. AdWords is available in 38 different languages and 250 countries.
What if I want to target a specific geographic area?
With Google AdWords you can select to have your ads appear within a specific area. This area can be chosen on a country, region/state, or city level. Google also give you the option of targeting a custom area, whether it is a certain mile radius around a particular location, or a custom geographic area that you can map out yourself. You also have the ability to exclude certain geographic areas from seeing your ads.
What if I want my ads to only show on certain days or at certain times?
Google offers an Ad Scheduling tool that makes it easy for you to select days of the week or times of the day that you would like your ads to run. For instance, if your office is closed on the weekends and no one will be available to take incoming calls from potential clients you may choose to have your ads run from Monday through Friday and not show on Saturday and Sunday.
Do I need to use Google Analytics if I want to start advertising on Google AdWords?
The simple answer is no, Google Analytics and Google AdWords are separate programs that can run independently of one another. Although they do not need each other to function separately Lynx Consulting strongly recommends that you use them together. To understand how your AdWords advertising is really affecting your bottom line you need the advanced data in Google Analytics. We would not manage an AdWords account without using Google Analytics. Actually, we feel that the insight gained from using Google Analytics is so powerful that we recommend it to anyone that has a website – even if they do not use AdWords.