Contact ColleenColleen Smith on LinkedIn
Colleen Smith
Co-Founder
Biography
Colleen Smith is a co-founder of Lynx Consulting and specializes in online marketing, web analytics, and business strategies.
Colleen draws upon her previous endeavors as an account manager at a national advertising firm, a restaurant manager at a waterfront pub in Newburyport, MA, a general manager at a major home improvement company, and a senior analyst at a web analytics company in Boston to help clients improve all aspects of their businesses – regardless of the industry. As a certified Google Advertising Professional and Google Analytics Qualified Individual she has the knowledge and experience to successfully launch and manage a client's online advertising campaign, from formulating the initial strategy to continuously optimizing for the best results. Colleen prides herself on the relationships that she has developed with her clients, and the marketing success that she has helped them to achieve.
Colleen earned her Bachelor's degree in Business, concentrating on marketing and economics, from Merrimack College in North Andover, MA.
Expertise
Google AdWords , Google Analytics, online and offline marketing strategies, and marketing optimization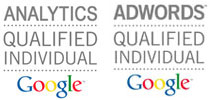 Interests
In her spare time, Colleen enjoys hanging out with her wonderful husband Chris, and 2 beautiful daughters, Kaylee and Lila.
Contact RosaRosa Bruno on LinkedIn
Rosa Bruno
Co-Founder
Biography
As Co-Founder of Lynx Consulting, Rosa's professional initiative has various dimensions ranging from client interaction management to technical performance. Rosa assures the prompt delivery and highest quality of programs, products and services the company offers.
Rosa also has extensive online marketing experience and multi-channel communications. She is a Google Advertising Professional and Google Analytics Qualified Individual. She has managed PPC and SEO efforts for a varied portfolio of clients. Her search marketing role at Lynx Consulting can be described as remarkably dynamic, spanning from initial campaign strategy to overall account execution.
Rosa previously served as Director of Client Relations for a Boston-based SaaS company. She also has an extensive legal background, having proudly worked for: the United States Attorney, District of Arizona, Civil Division; the Arizona Attorney General's Office, SGO; and the Tempe City Attorney's Office.
Rosa earned her Bachelor of the Arts in Government from Colby College and her J.D. at The Arizona State University Sandra Day O'Connor College of Law.
Expertise
Google AdWords, web analytics, online strategies and marketing optimization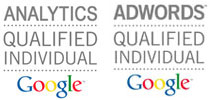 Interests
Rosa's interests include yoga, running and music.